New All-In-One Solar LED Street Light Solar Lamp AGSS06
Product Detail
Product Tags
AGSS06 AIO Solar Street Light is with adjustable modules, double-side monocrystalline silicon solar panel.
Installing the SOLAR LED STREET LIGHT is quick and hassle-free. It can be easily mounted on existing poles or structures, eliminating the need for extensive installation work. Moreover, the product comes with intelligent lighting controls, allowing users to adjust the brightness and even schedule lighting patterns according to their specific needs.
The benefits of the SOLAR LED STREET LIGHT extend beyond its eco-friendliness and low maintenance. With the substantial cost savings on electricity bills, this product offers significant financial advantages for municipalities, businesses, and individuals alike. Moreover, by reducing the reliance on traditional electricity sources, it contributes to a more sustainable and greener future.
In conclusion, the SOLAR LED STREET LIGHT is a revolutionary product that combines solar technology with LED lighting to provide a reliable, energy-efficient, and eco-friendly outdoor lighting solution. With its high efficiency solar panel, bright and focused LED lights, durability, and easy installation, this product is set to transform the way we illuminate our streets and public spaces. Invest in the SOLAR LED STREET LIGHT today and experience the benefits of sustainable lighting for a brighter and greener tomorrow.
- Adjustable mounting arm, multi-angle adjustment.
- Multi-angle light distribution. Light efficiency up to 200 lm/W
- Intelligent controller, Intelligent delay in 7-10 rainy days
- Light control + time control + human body sensor function and city electricity complementary (optional)
- Using double-sided high-efficiency monocrystalline silicon to convert light, with a lifespan of up to 15 years.
- Suitable for installation requirements of different latitudes and different types of magnetic poles
- IP65, IK08, resistant to 14 grade typhoons, installation height 8-10 meters.
- Luxury appearance and competitive pricing are the underlying factors in achieving high production volumes.
- Applicable to places such as highways, parks, schools, squares, communities, parking lots, etc.
MODEL

AGSS0601

AGSS0602

AGSS0603

System Power

30W

40W

50W

Luminous Flux

6000 lm

8000 lm

10000 lm

Lumen Efficiency

200 lm/W

CCT

5000K/4000K

CRI

Ra≥70 (Ra>80 optional)

Beam Angle

Type II

System Voltage

DC 12.8V

Solar Panel Parameters

18V 40W

18V 50W

18V 70W

Battery Parameters

12.8V 18AH

12.8V 24AH

12.8V 30AH

LED Brand

Lumileds 3030

Charge Time

6hours (Effective daylight)

Working Time

2~3 days( Auto control by sensor)

IP ,IK Rating

IP65, IK08

Opreating Temp

-10℃ -+50℃

Body Material

L70≥50000 hours

Warranty

3Years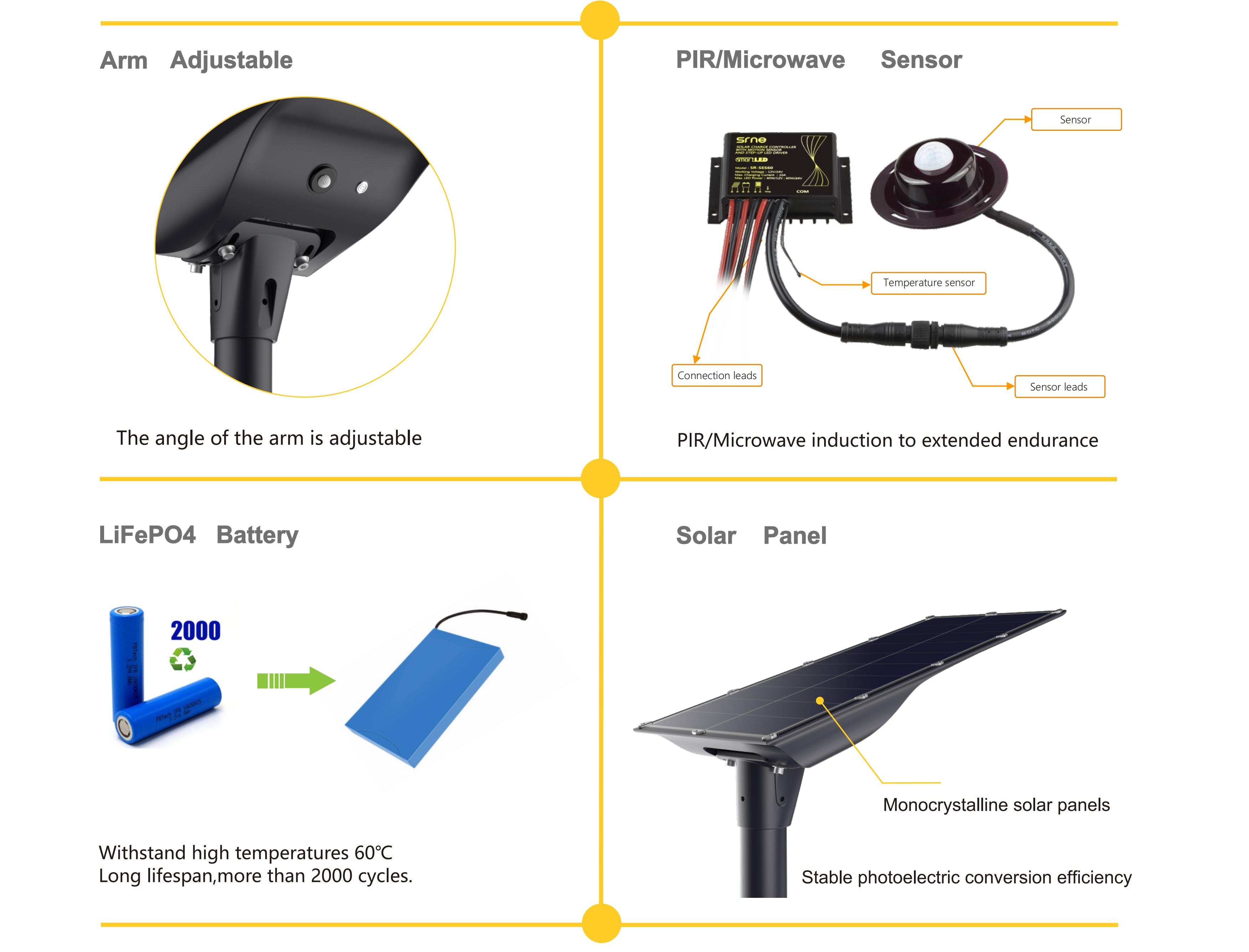 AGSS06 New All-In-One Solar LED Street Light Solar Lamp  Application: streets, roads, highways, parking lots and garages, residential lighting in remote areas or areas with frequent power outages etc.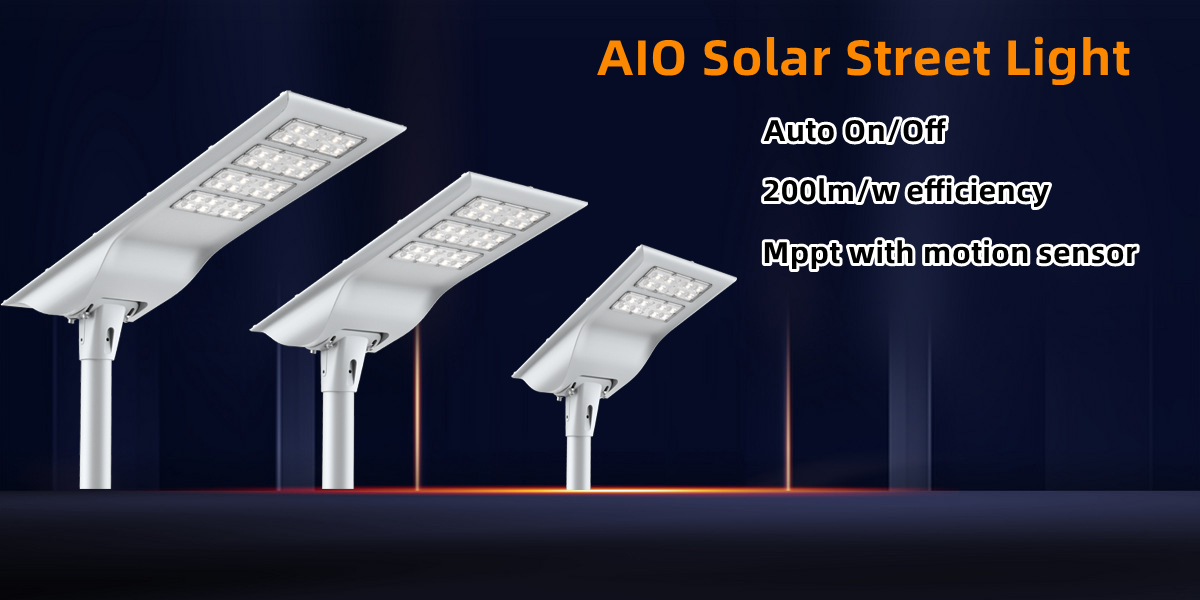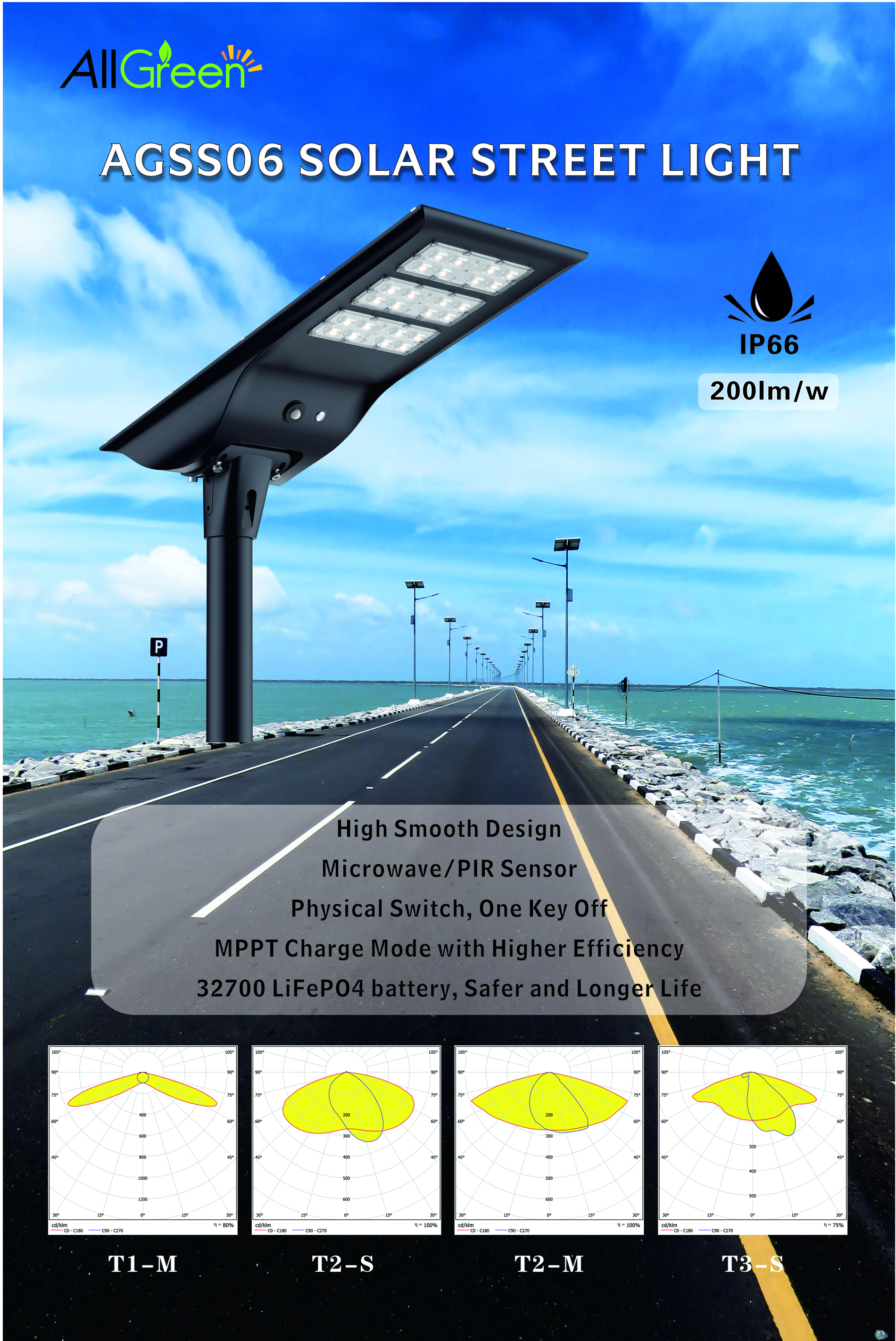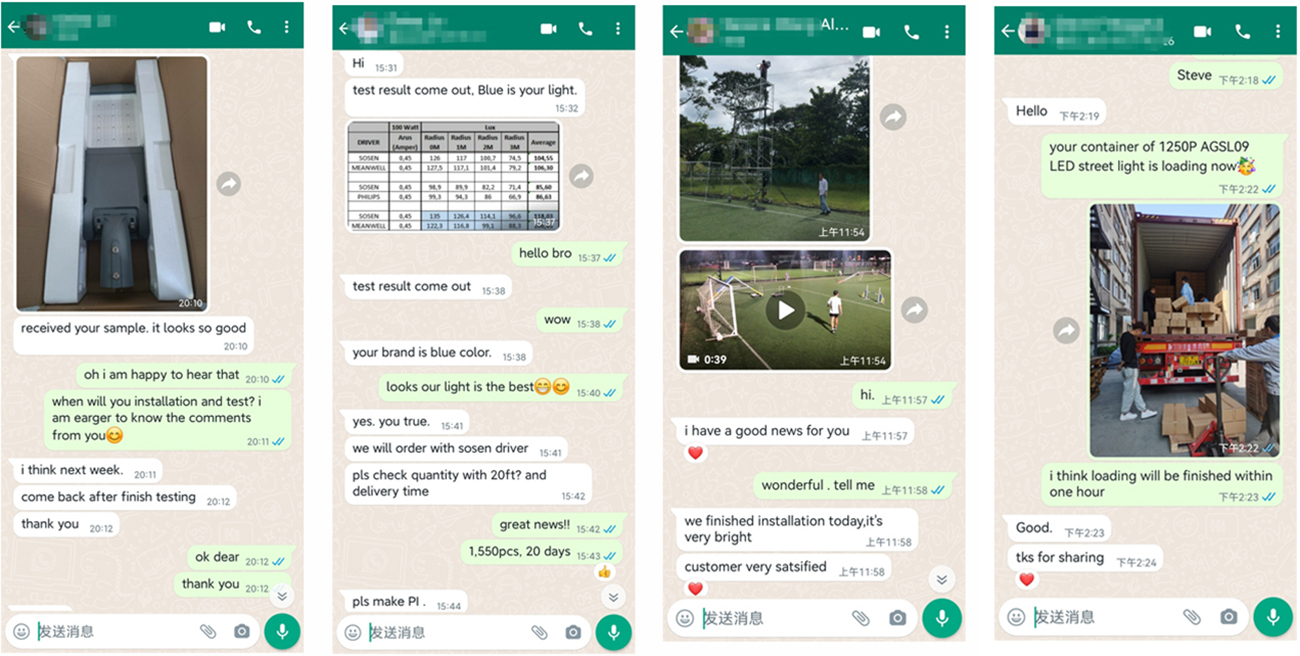 Packing: Standard Export Carton with Foam inside, to well protect the lights. Pallet is available if needed.
Shipping: Air/Courier: FedEx,UPS,DHL,EMS etc. as per clients' need.
Sea/Air/Train shipments all are available for Bulk Order.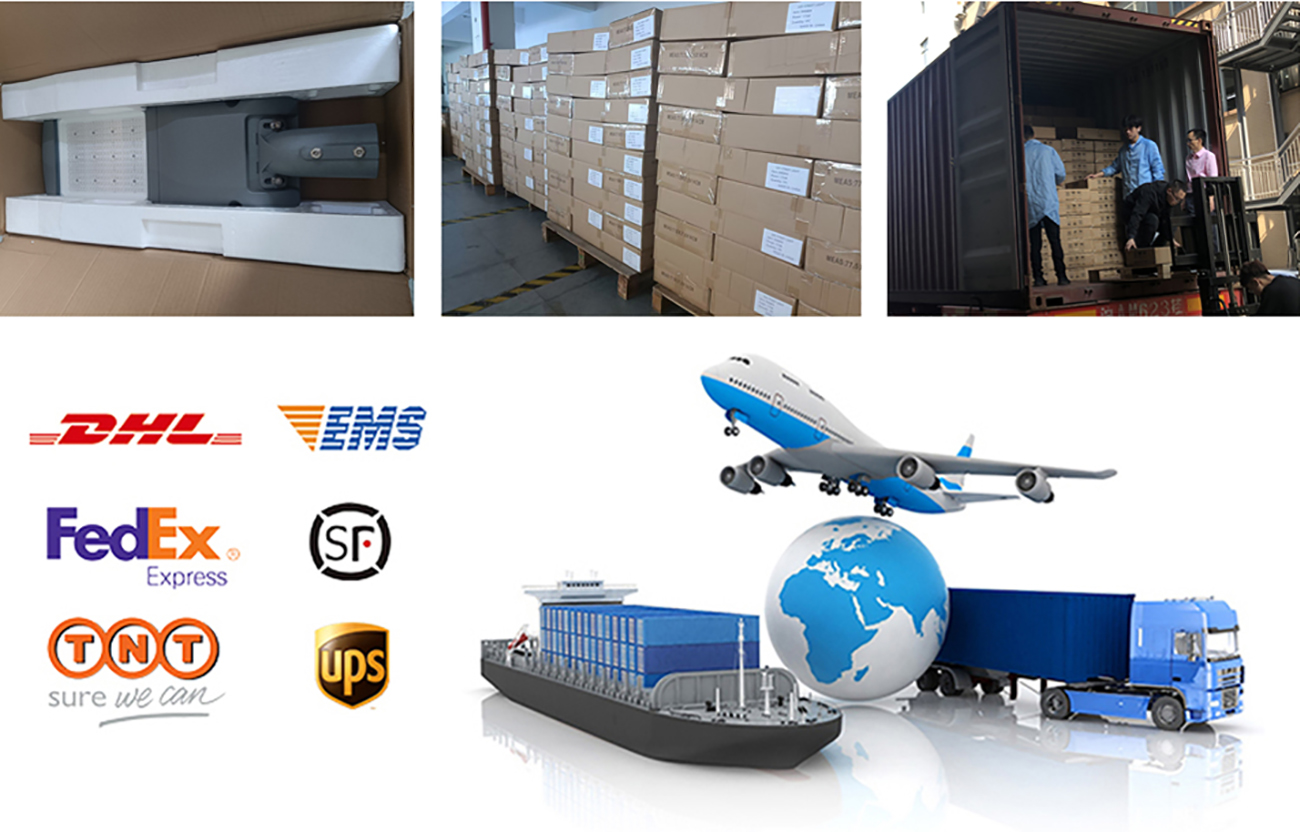 ---
---